We are helder-id.
We design and develop products and take care of realization.
"Helder-id is an entrepreneurial design & product development consultancy. Our team consists of well-trained, experienced, creative industrial designers & engineers. We have invested in a vast network of development & manufacturing partners. We design and develop products and we take care of realization."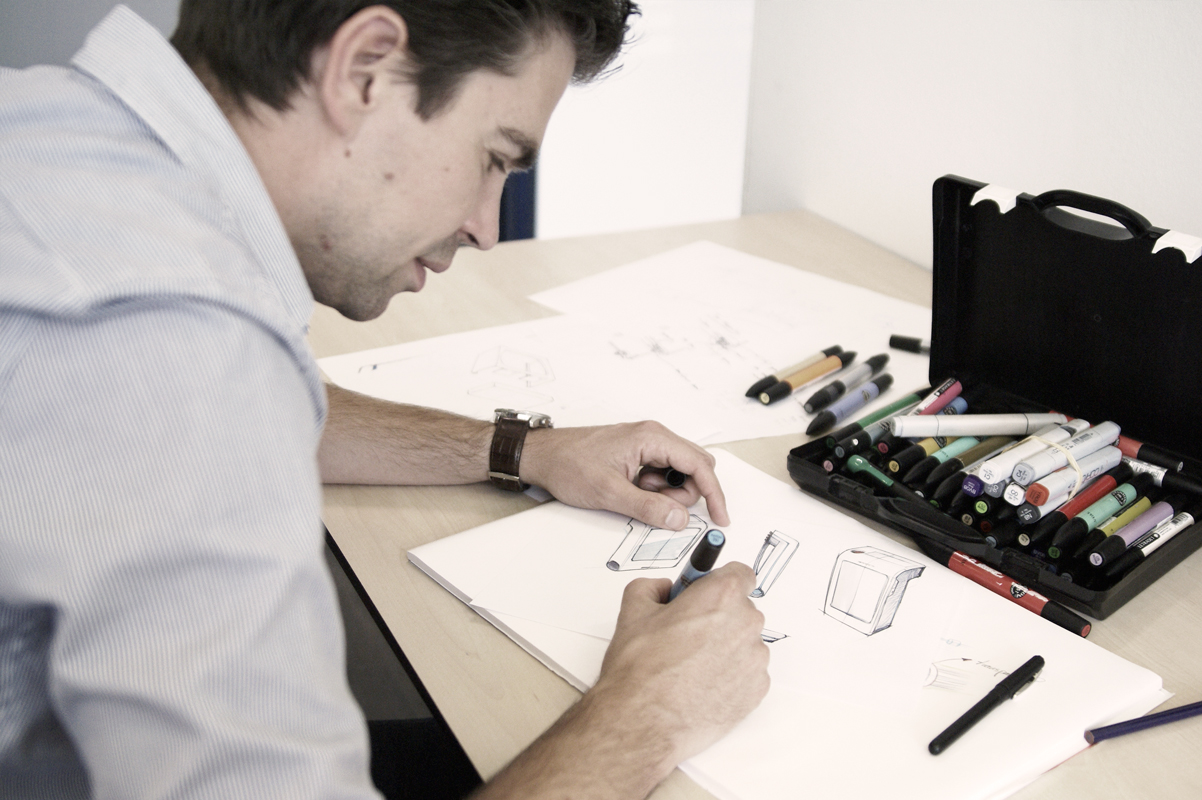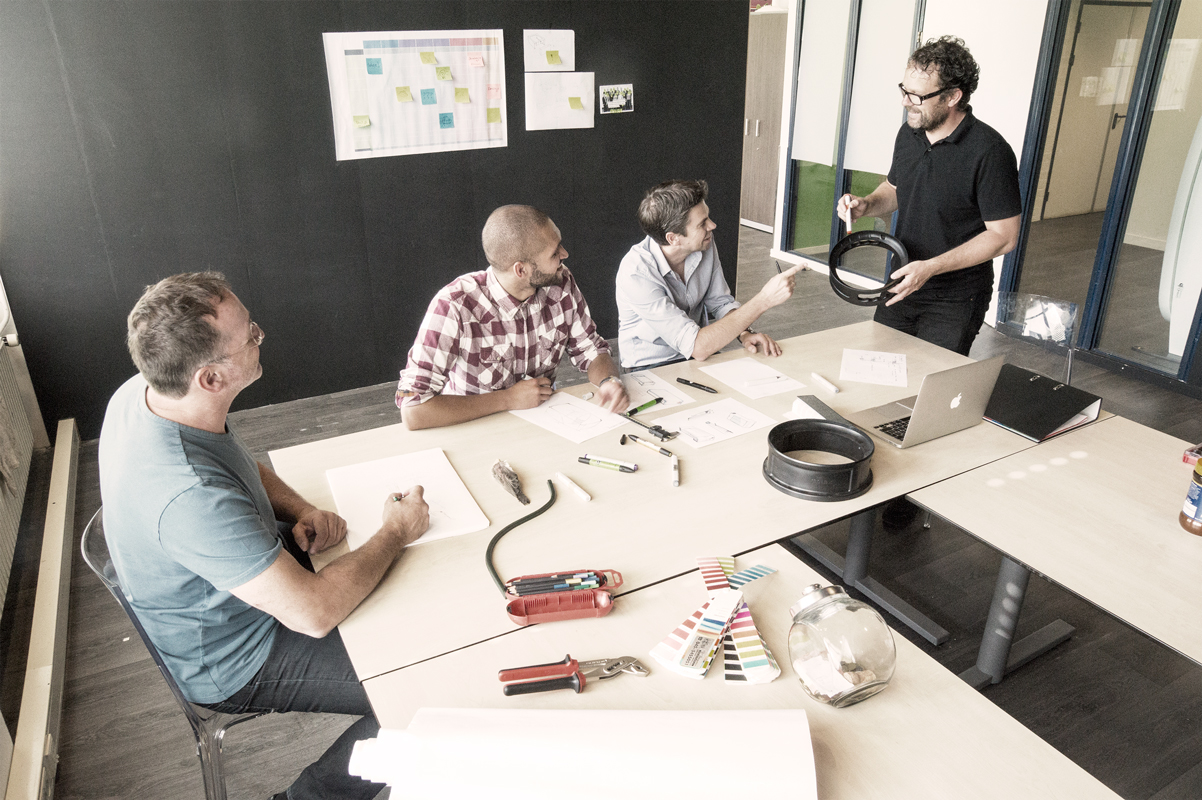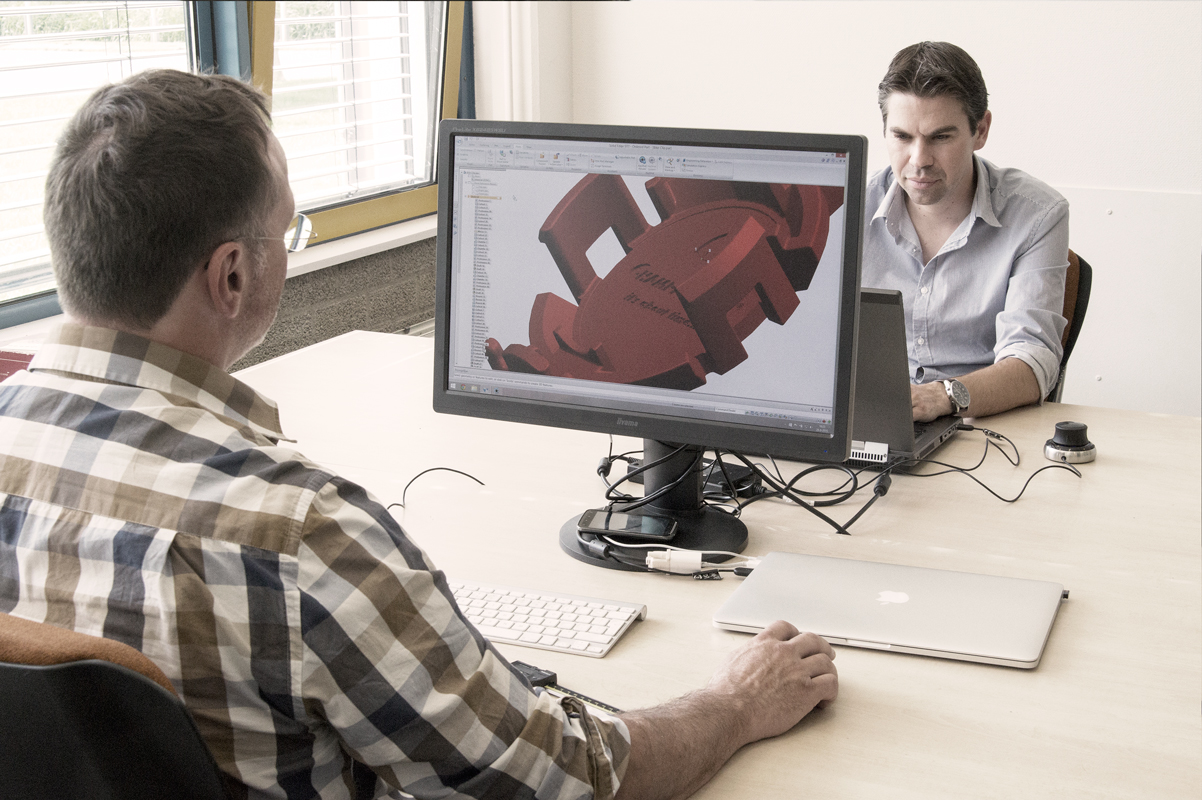 At Helder-id we just love to create things. We are no-nonsense product developers, always aiming to find straightforward and effective solutions to complex problems. Whether in a limited series or mass production, the end product should always embody the perfect balance of functionality, appealing design and efficient manufacturability. In the end, we strive to deliver successful products that help our clients to achieve a durable competitive market position.
The helder-id team is very much used to working according to highly structured integral product development trajectories, but we always maintained the flexibility that is needed to create innovative solutions. The methodology described below is our guideline, but commonly we adapt to the specific needs of our clients. Working together, with both our clients and our development partners, is an integral part of our approach.
Thorough project preparation, including problem analysis, market & trend research, design strategy, outlines for requirements, budgets and project planning.
Concept development by using brainstorming & innovation workshops, mood boards, concept sketching, visualization of ideas and mock-ups.
Completion of detailed product design, including styling, colors and materials, user interaction & ergonomics, 3D model making and CAD renderings.
Engineering and refining of product design, involving calculations and simulations (ie. FEM), and definition of final materials & production technologies.
Verification of product design and manufacturability by means of prototyping & (user) testing, and subsequent refinement and optimizations.
Implementation, outsourcing and support of industrialisation process, including sourcing & procurement of tooling and process optimization.
"Kornel is the perfect all-rounder: a very creative designer with an excellent track record in engineering. 'Quality is in the details' is Kornel's professional motto."
Ideation and conceptual design
Product architecture and engineering
Project management
Kornel has worked on projects for companies such as:
Philips, ABB, Draeger Medical, AXA, Vestel, Polisport and Shell

"Marc is a passionate product developer. He was responsible for many successful product innovations, for both his own businesses and for other companies."
Product specification and strategic propositions
Ideation and conceptual design
Management of multi-disciplinary projects
Marc has worked on projects for companies such as:
Philips, ASML, Pentair, Siemens, Vestel, Ushio and Ericsson
"Paul is a master in 'getting things done' in order to meet time-to-market expectations. He excels when there is a need to make quick informed decisions and improvise under time pressure."
Design for manufacturing
Plastics engineering & plastics injection tools
Global project management of realization trajectories
Paul has worked on projects for companies such as:
Philips, Bosch, Zehnder, Dorel Juvenile Group and Schoeller Alibert
"Dennis is an enthusiastic, versatile industrial designer with a pragmatic approach. He has mastered the balance between flexibility and accuracy and is a perfect fit in the team."
Ideation and conceptual design
Sketching and product visualizations

Product detailing and engineering
Dennis has worked on projects for companies such as:
Techmar, Re-Actief and Velda
"Merel is a versatile product designer with experiences in both design and product styling. She always tries to find the perfect balance between aesthetics and functionality and has a keen eye for detail."
Ideation and conceptual design
Graphic design and styling
Product detailing
Merel has worked on projects for companies such as:
Ahold & Lief! Lifestyle
Every product development project is different. In many cases a multidisciplinary approach is required, and sometimes specific know-how is required that surpasses our knowledge. Fortunately, helder-id has a vast network of experts to rely on. Our network includes specialists in the field of:
CE compliancy
Medical Certification
Patent applications
Sustainability design
Brand identity
User-interface design
Graphic design
User manuals
Packaging design
Product photography
Electronics design
Embedded software
Mobile app design
Composites materials
Aerodynamics/CFD
Prototype pilot series
Test injection molds
Tooling development
Assemblage & testing
Contract manfacturing
Our office is located at the Creative Campus Almere.
Bolderweg 2
1332 AT Almere
+31 85 877 0372
info@helder-id.com