Helder-id has worked on several projects for Alfen and was approached to design a new EV-charger for public locations that fits in with the existing Alfen portfolio. Due to new, stricter regulations in Germany, it was necessary to accommodate a considerable amount of additional electronics within the enclosure, taking into account a number of extra safety measures.
Industry
Professional
Mobility
Services
Product design
Prototyping
Engineering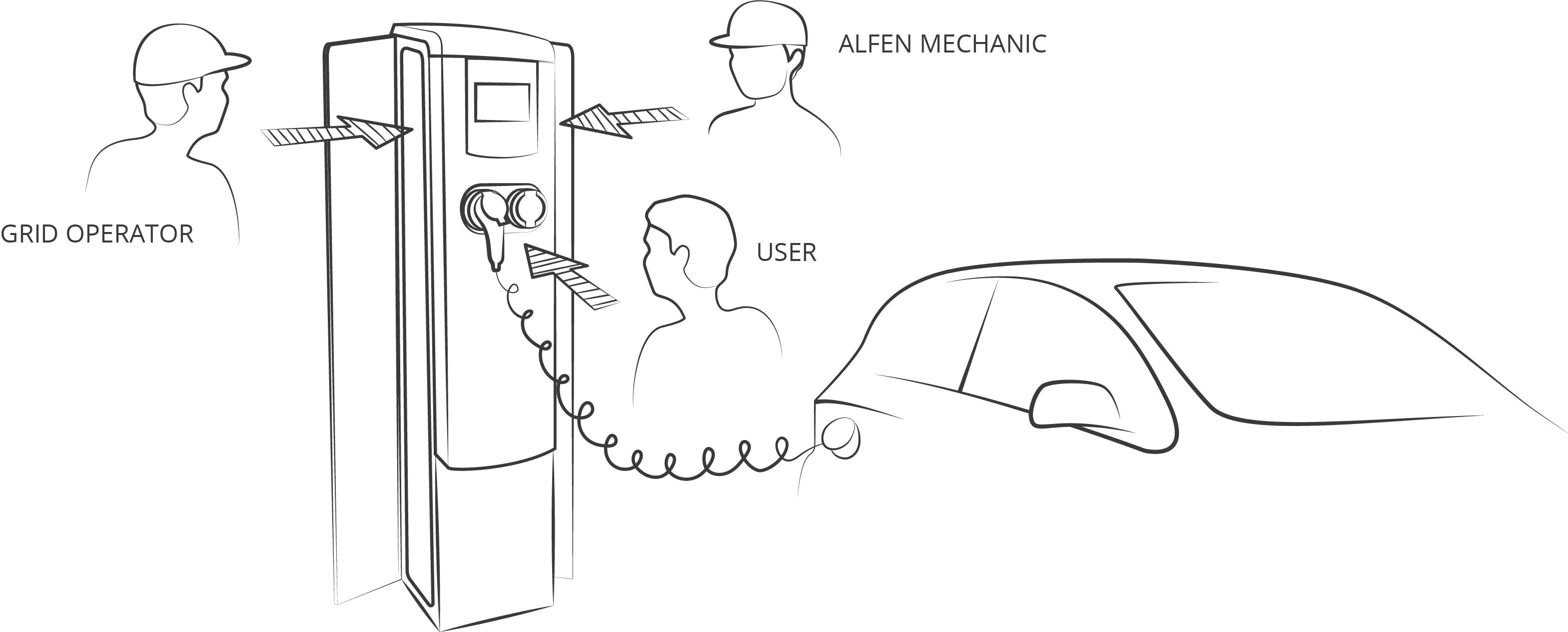 Compact configuration
In order to maintain the acceptable proportions, a completely new configuration has been proposed with back-to-back electronic racks and separate service entrances for the operator's maintenance personnel and the utility company's employees. All user interaction takes place at the front, where the dual sockets, large display and user-friendly interfaces are placed.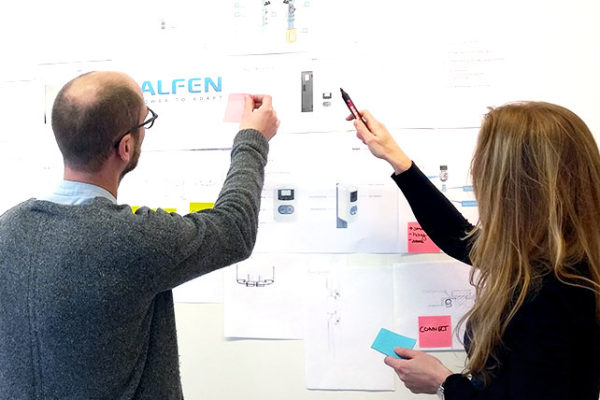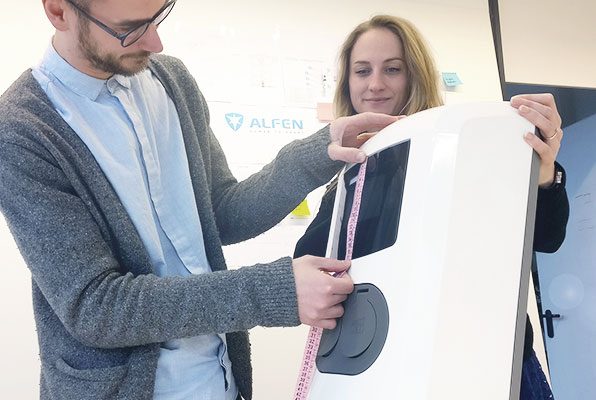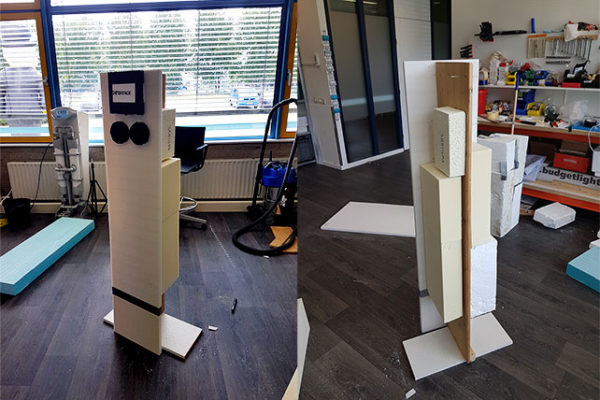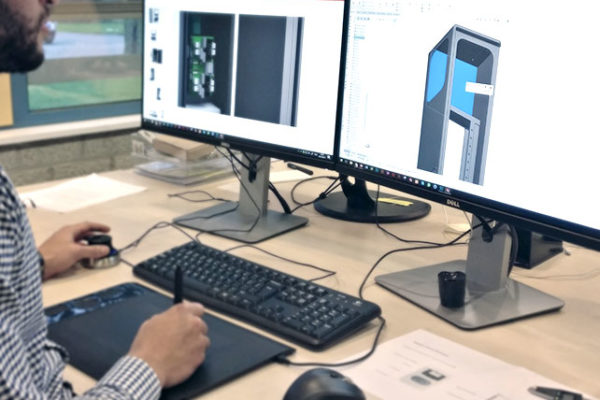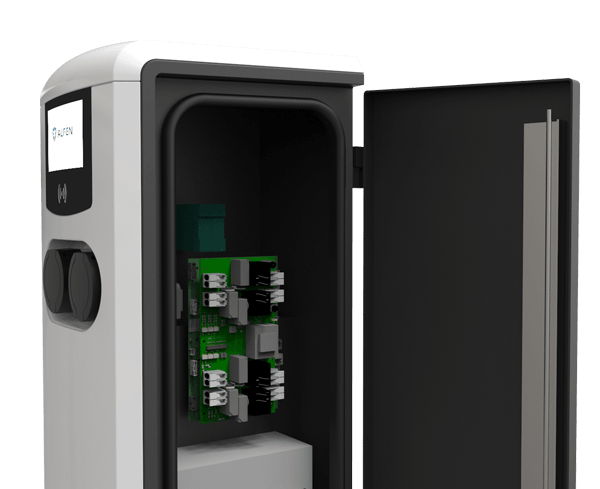 Remarkable design
An important goal for the assignment was to come up with design that would blend naturally into the streetscape. A product placed in the public space should not stand out too much. So, the idea with the TWIN-5 was to achieve a neutral, but sophisticated design. With its simple, elegant shape and modest colour scheme, it fits well in the new urban environment.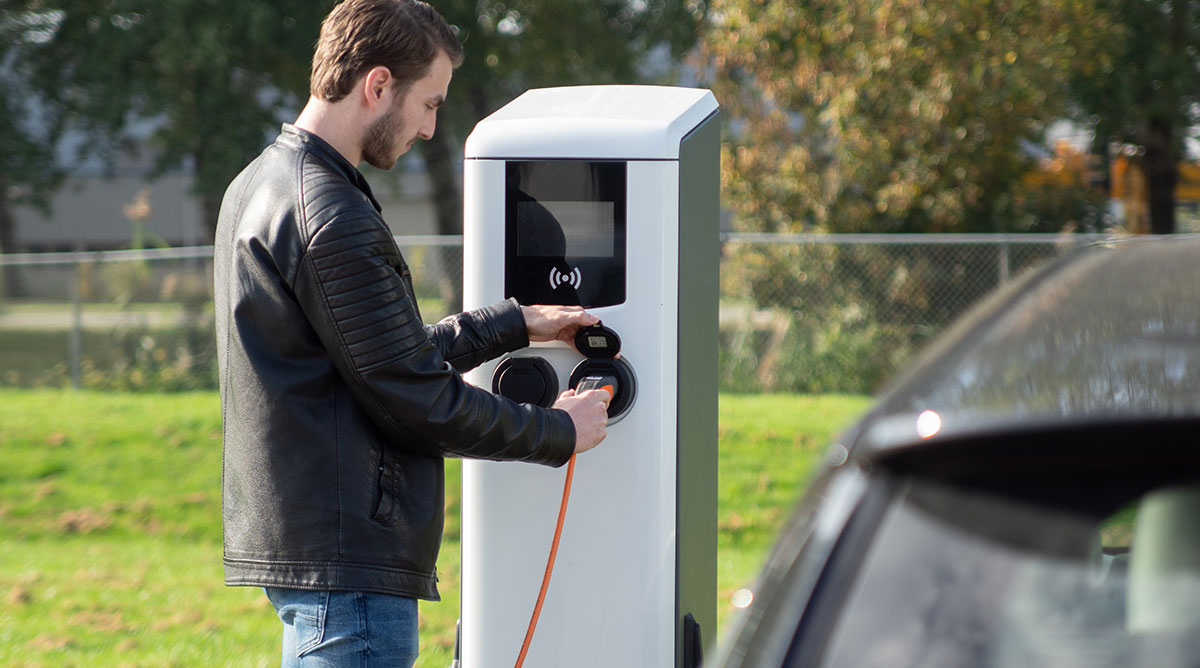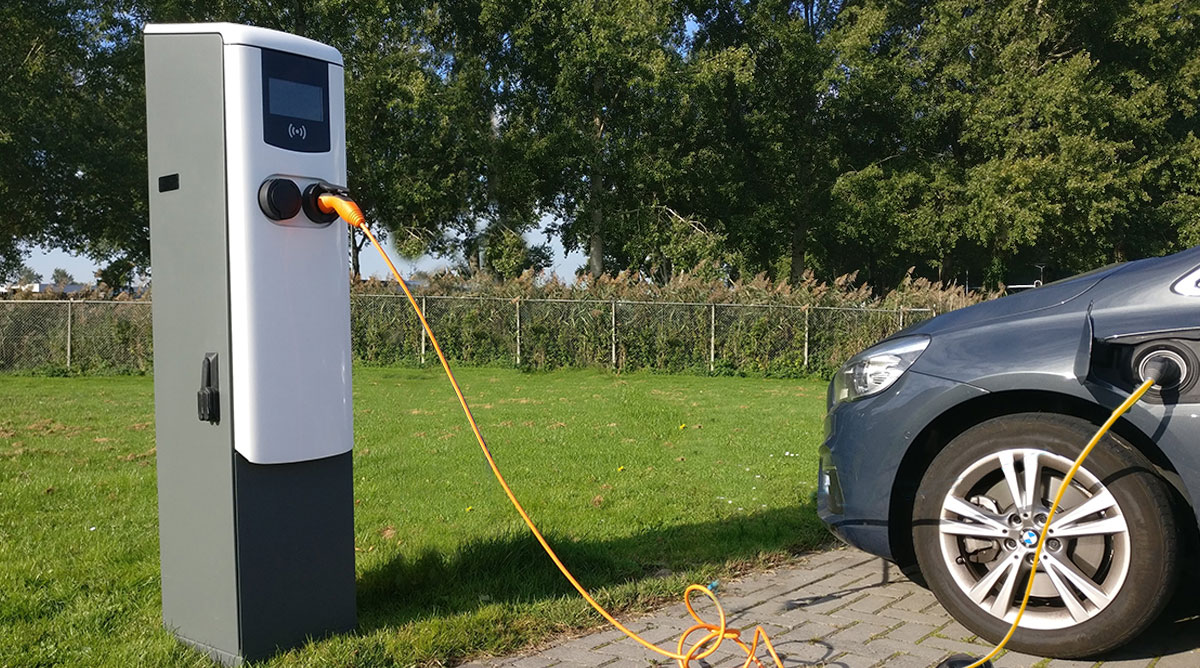 Built like a tank
Because the TWIN-5 is specifically aimed at use in public locations, the enclosure is designed to be weatherproof and vandalism resistant. Built around a super robust, powder coated stainless steel cabinet, the white front and top panels are made from a new thermosetting resin called Telene. This RIM (Reaction Injection Molding) thermosetting resin is highly impact-resistant and suitable for long-term exposure to UV light and extreme weather conditions.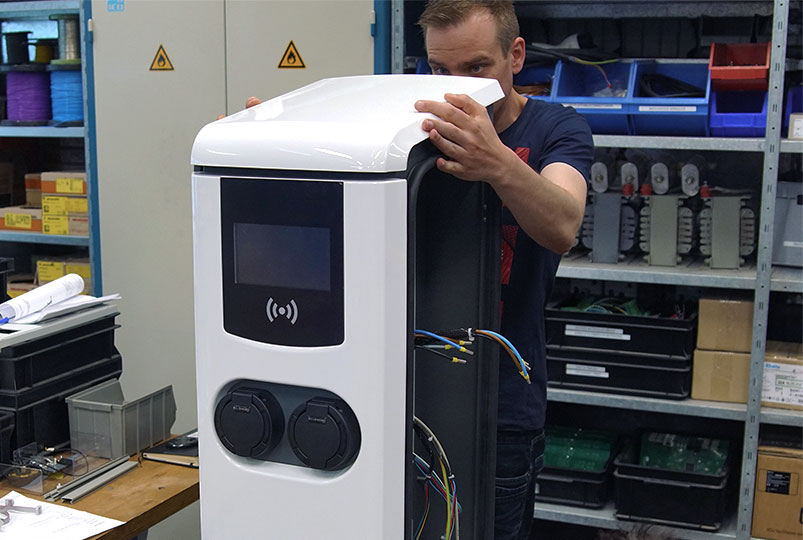 Like our work?
Feel free to share