Euromate BV is a Dutch company that has been focusing on air cleaning systems for over 45 years. Euromate has an extensive portfolio of air filters for a wide range of applications, in which various techniques are used to reduce particulate matter, odors and gases, as well as microbes such as bacteria and viruses.
As a result of the Covid-19 pandemic, there is an increasing interest in air cleaning solutions for reducing airborne viruses, especially in large areas such as open-plan offices, waiting areas, gyms and classrooms. Effective reduction can be achieved with the help of super fine HEPA H14 filters. Because Euromate did not yet have a product for large indoor areas in its portfolio, Helder-id was approached with the request to develop a new mobile air cleaner meeting the strictest new guidelines, with an attractive look to fit into a variety of interiors.
Industry
Professional
Hygiene
Services
Product design
DFM
Realization
Due to the ongoing corona crisis, a rapid market introduction was of crucial importance for Euromate. In close collaboration with the Euromate product development team, Helder-id was able to develop the new product from an idea sketch to a production-ready design with a lead time of just a couple of months.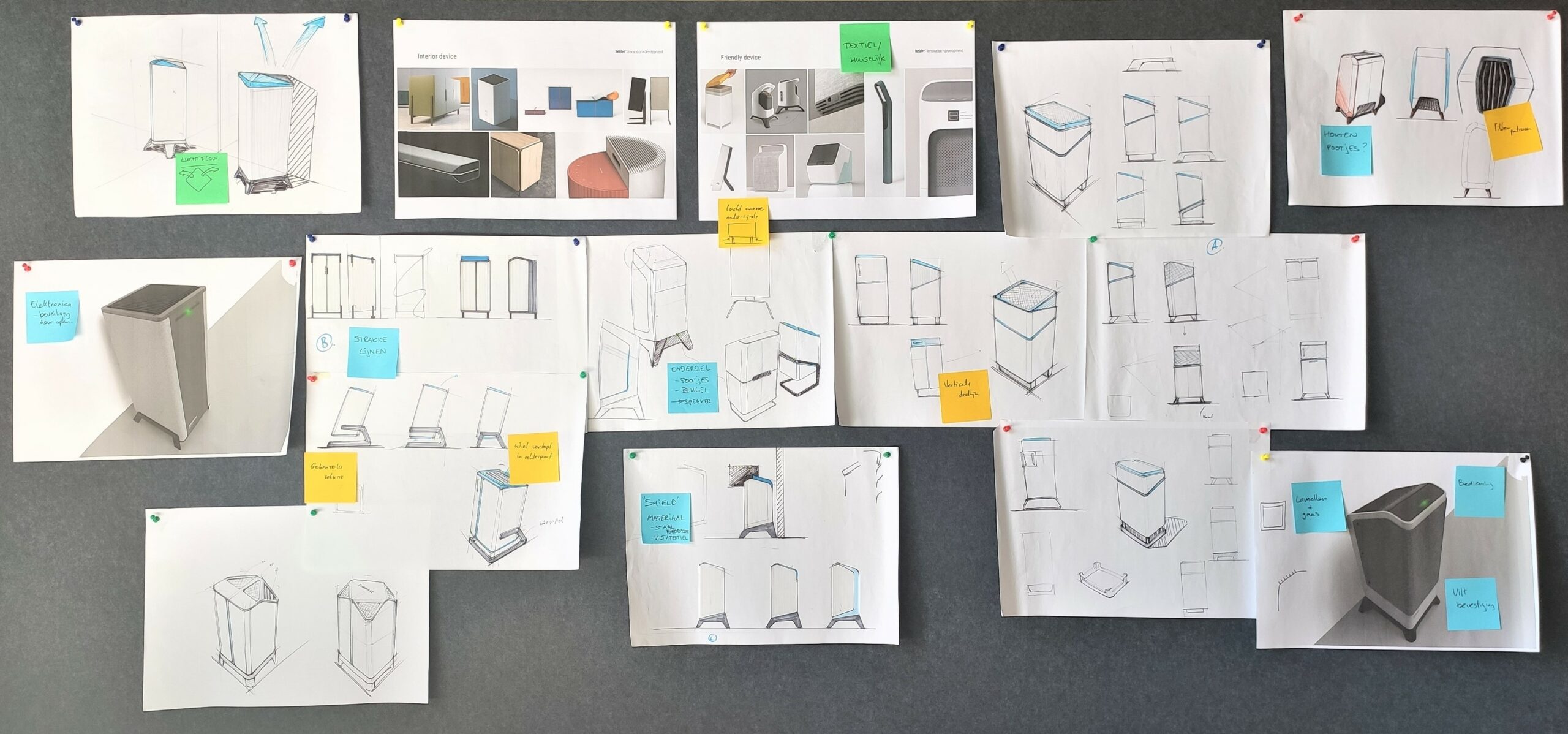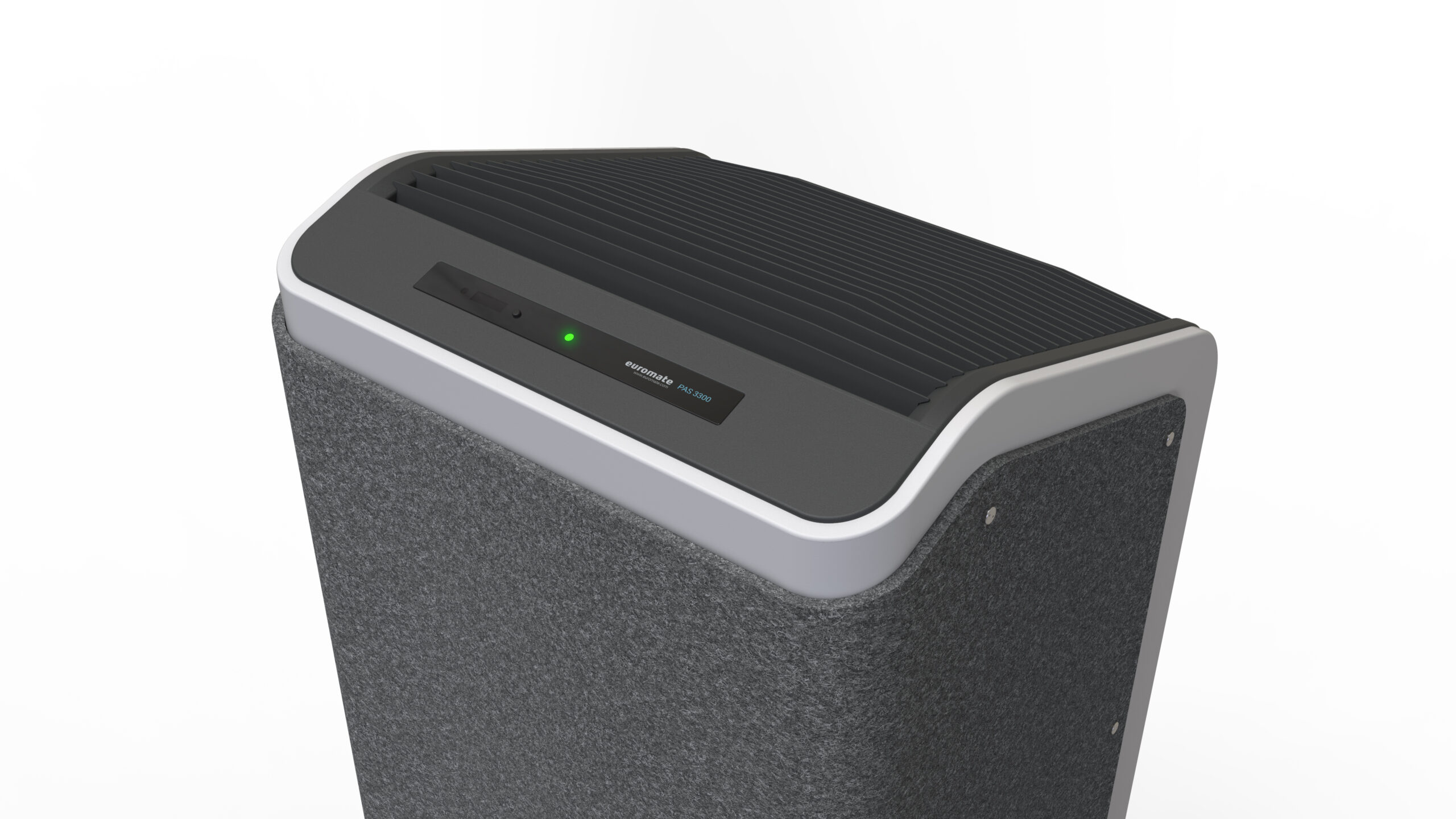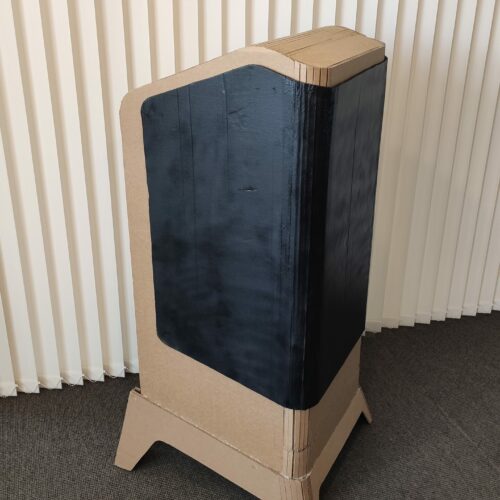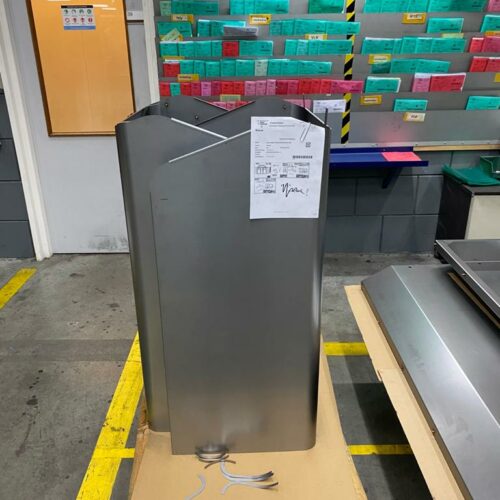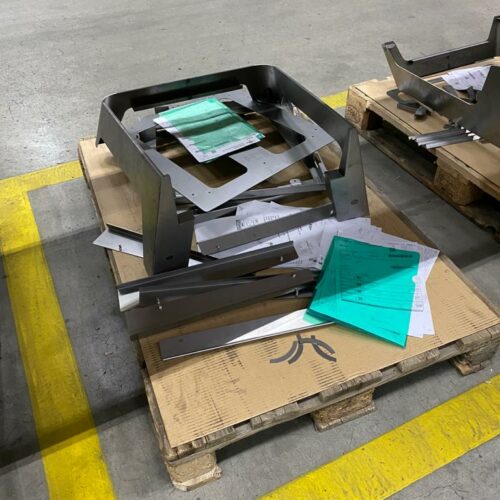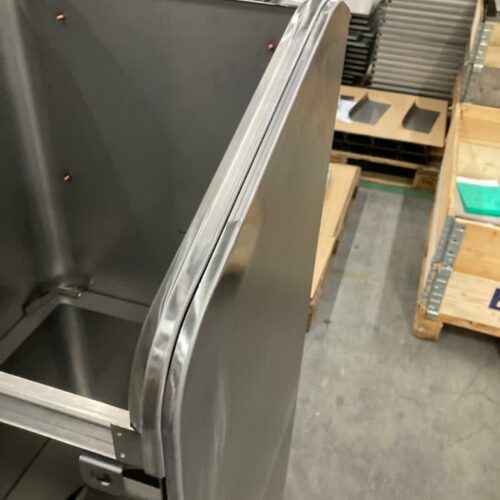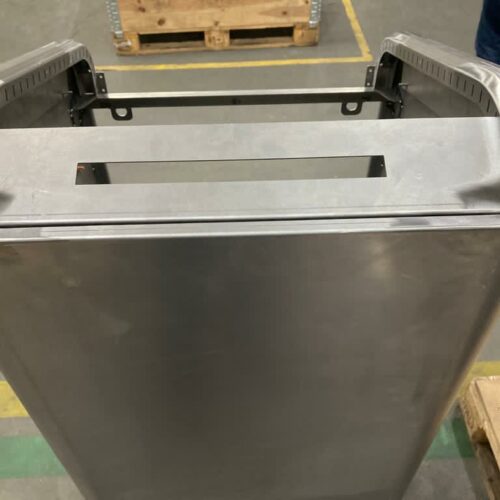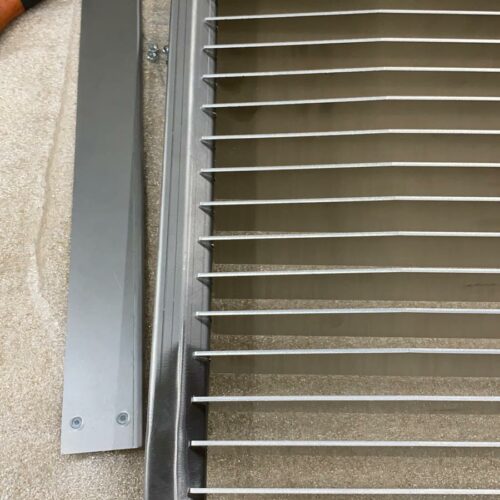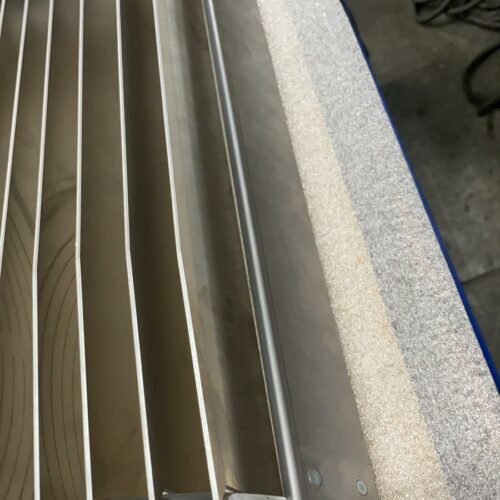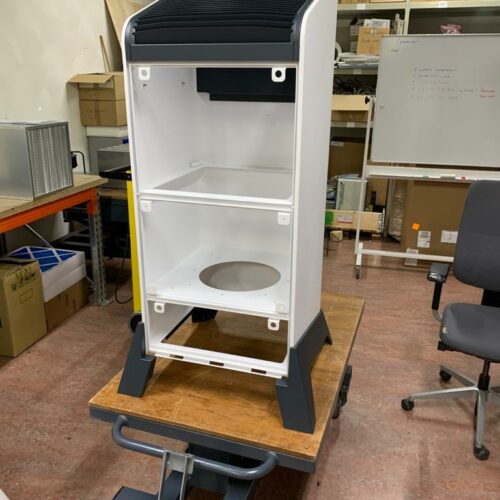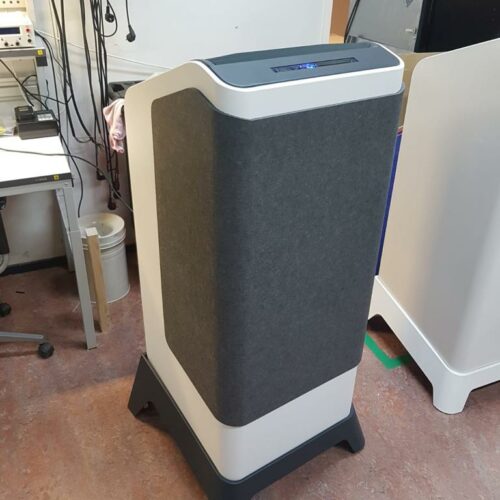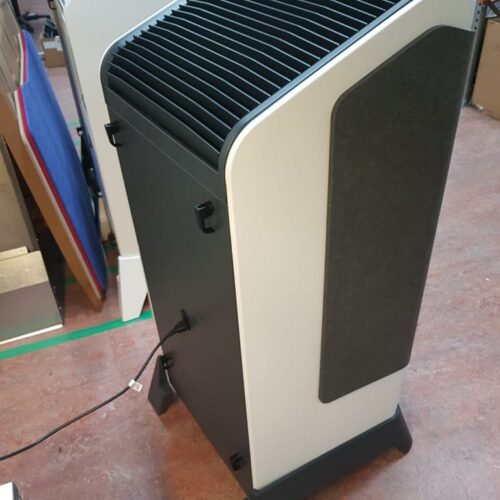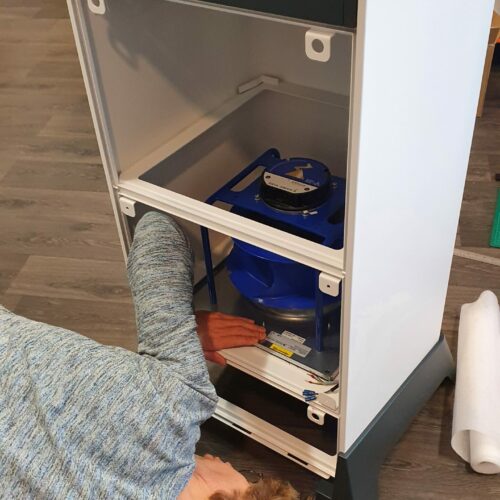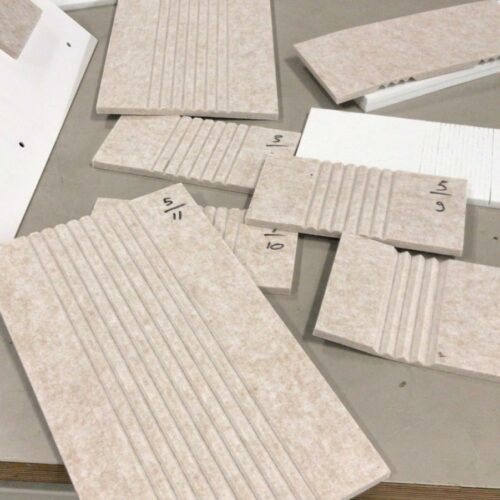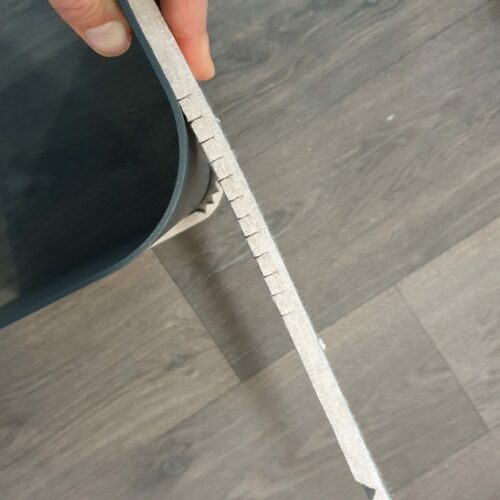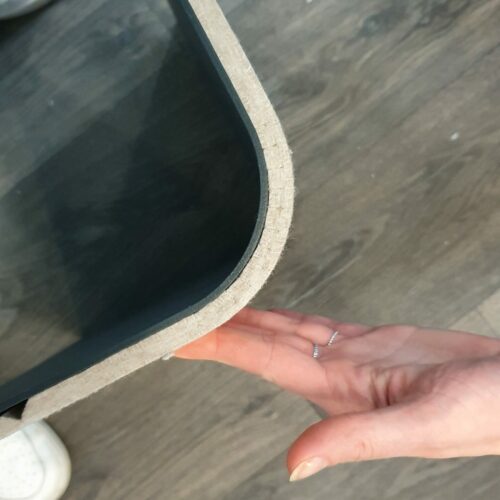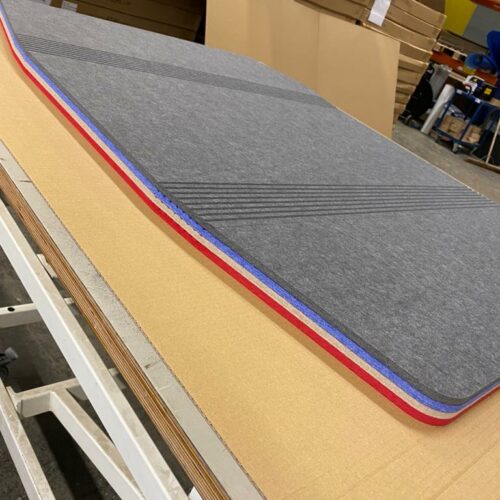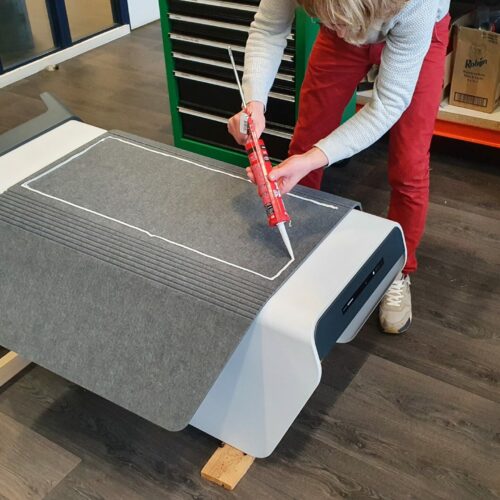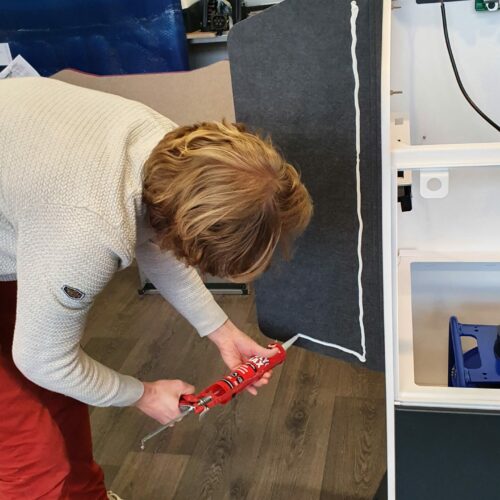 Because the product is mainly intended for use in quiet locations, noise reduction formed an important point of attention. HEPA 14 filters cause a greater pressure drop than normal air filters, which means a larger motor is required to circulate the air at a certain flow rate. By applying smart technical provisions, the team was able to limit the engine noise.
The appearance of the product is also an important driver for purchase. Helder-id came up with a friendly-looking mobile product that fits in a variety of interiors. By covering the product with sound-absorbing felt made from recycled PET bottles, the product has a homely appearance, despite its dimensions. The felt is available in a range of attractive colors, so a future option might be to allow the customer to completely adapt the product to the interior.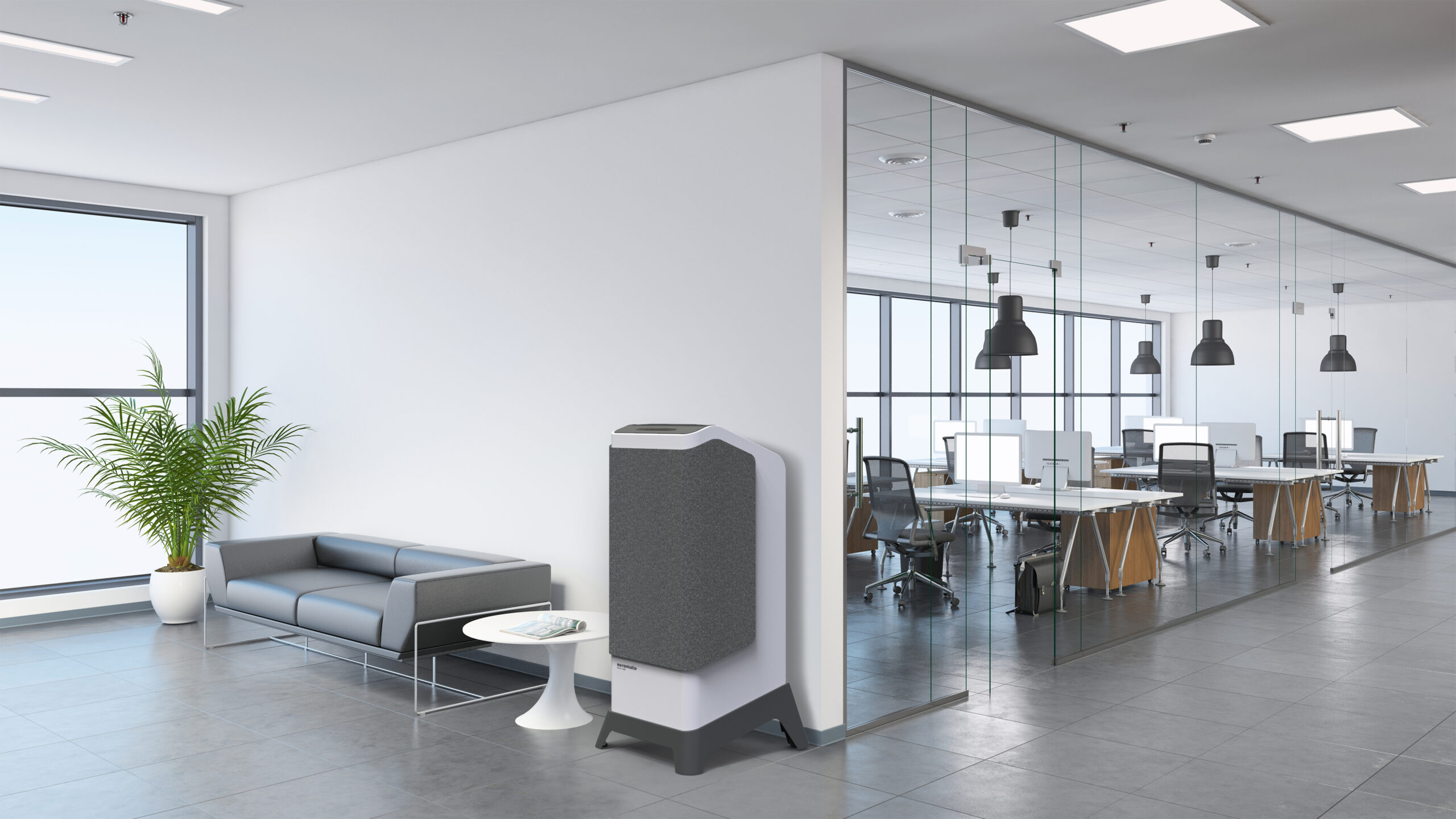 Like our work?
Feel free to share