Excentr is a young Dutch manufacturer of innovative professional cleaning machines that has attracted worldwide attention with their signature 'Excentr Method', using eccentric scrub decks instead of rotating pads. A complete range of heavy-duty cleaning machines has been developed that are largely made of stainless steel and extremely reliable parts. With the expansion of the product portfolio, the demand arose for systems with integrated liquid tanks for handling of fluids, after which Excentr called Helder-id for assistance.
Industry
Professional
Hygiene
Services
Product design
Prototyping
Engineering
GUI design
Professional recognizability
The Excentr machines have always been characterized by the use of very robust stainless-steel components. The addition of the plastic liquid tanks should of course not detract from the super-professional character of the products. At the same time, it offered Helder-id the opportunity to add an even more recognizable character, using sophisticated shapes, colors, materials, and finishes.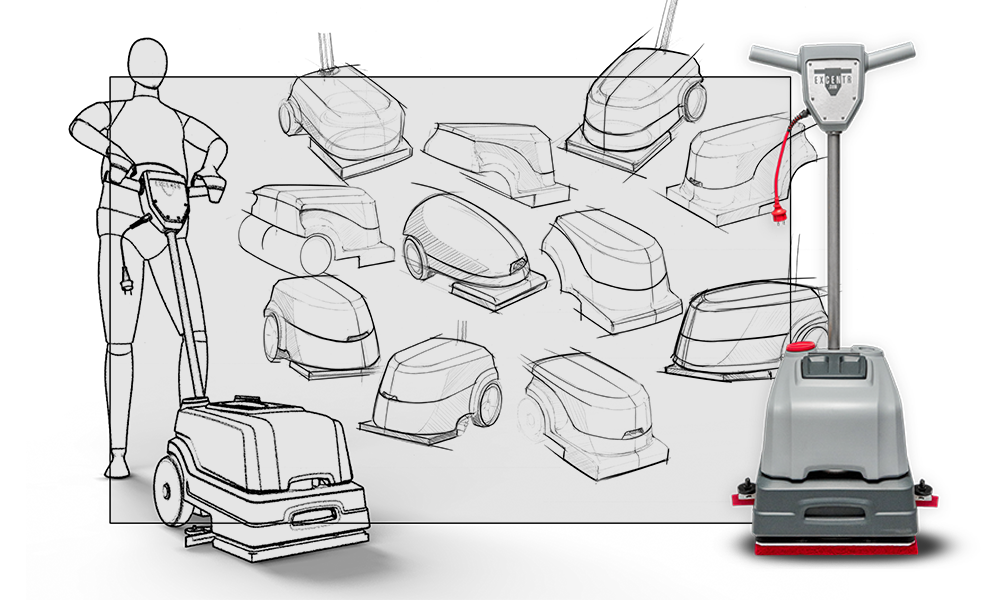 The Daily 35E is a compact handy scrubber/dryer for deep cleaning of various surfaces without the use of harmful chemicals. Although it has a pad pressure of almost 30 kg, it's compact and very easy to maneuver, which makes it ideal for applications such as schools, supermarkets, gyms, etc. There is also a battery powered version, the Daily 35B.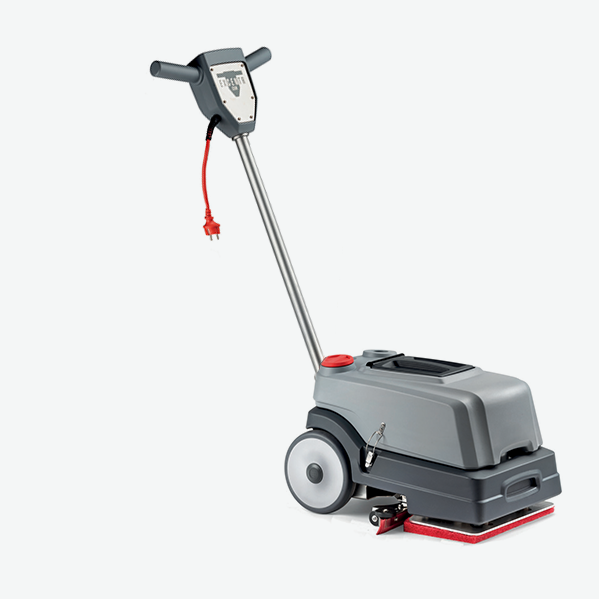 Recognizable Excentr Design Language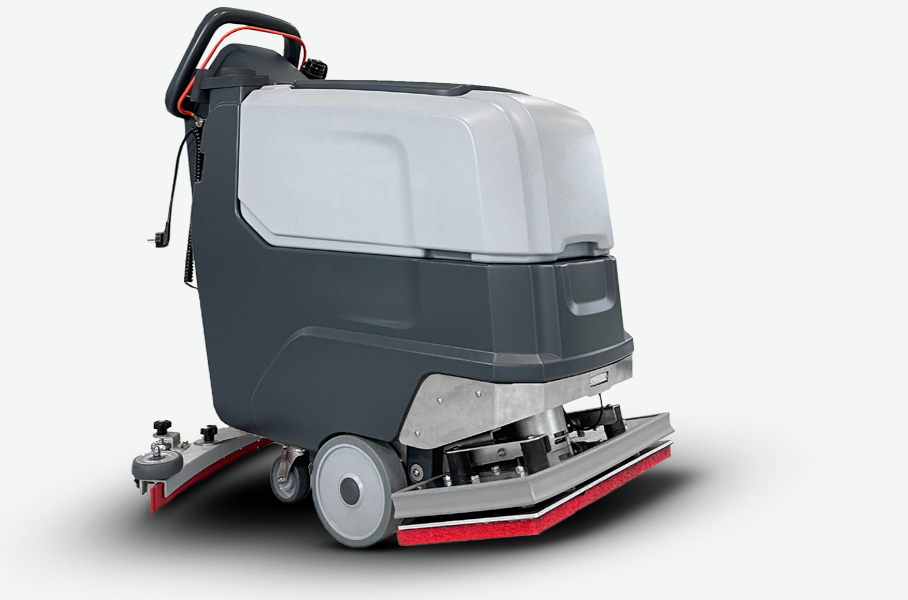 Scrub technique developed by Excentr
This bigger brother of the Daily 35E is even more powerful on all hard surfaces. Despite its large 60-liter clean water tank, the scrubber is easy to maneuver, thanks to its battery powered driven wheels. Helder-id has taken great care in integrating various additional functions into the plastic parts, such as connections for filling/emptying of the tanks, adding cleaning agents and enclosing sensitive electronics and batteries.
The Daily 35-45 is the latest addition to the Daily product range. With this in-between sized scrub machine deep cleaning, stripping and floor renovation has never been easier! With its upgraded battery powered drive train, it's very easy to maneuver, and ergonomic to use. It is cleverly designed, making use of already proven components and a completely new lightweight self-supporting plastic body, it is now ready for the larger production numbers. So, pay attention, soon there may also be a Daily 35-45 cleaning floors in your supermarket!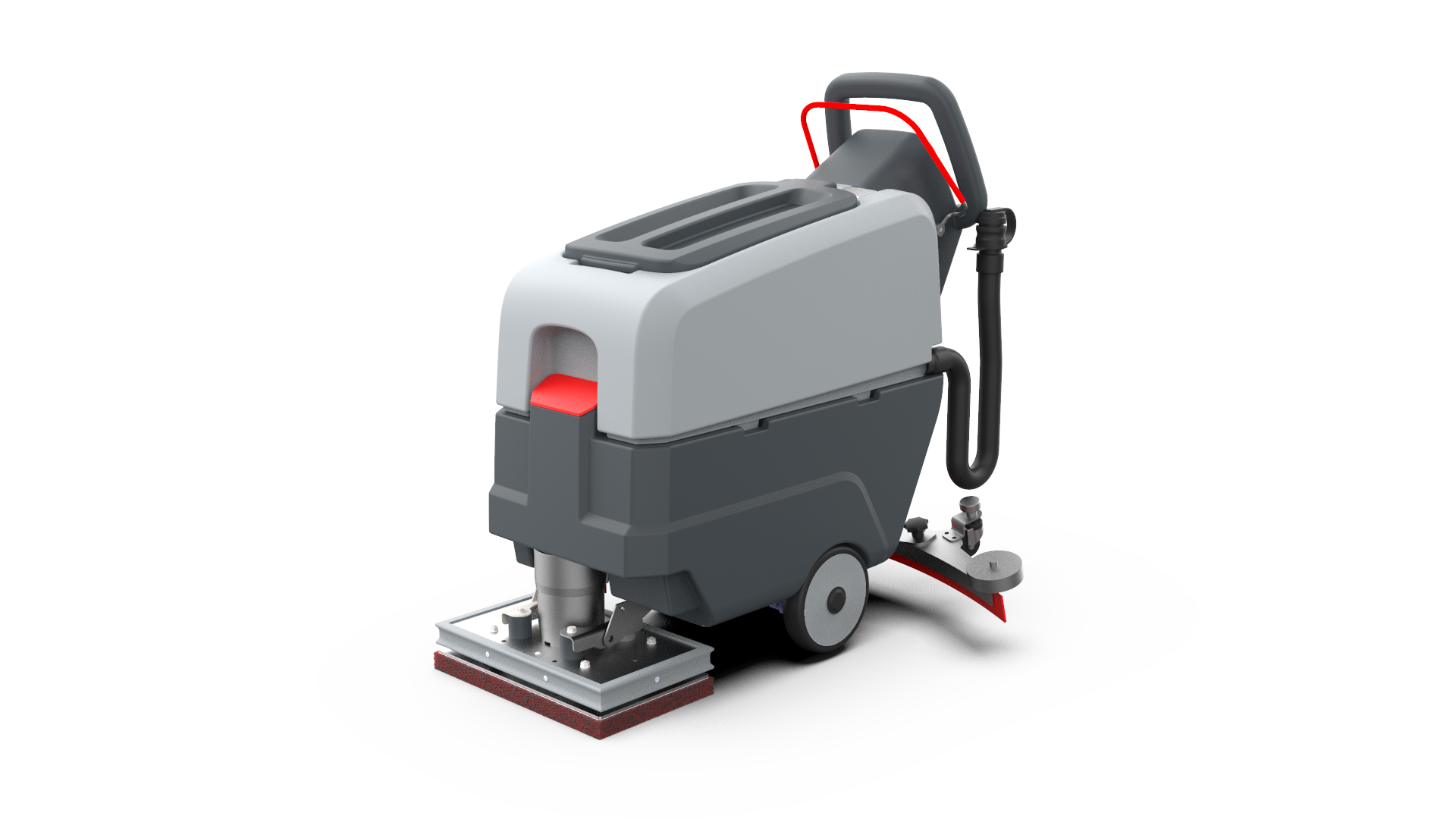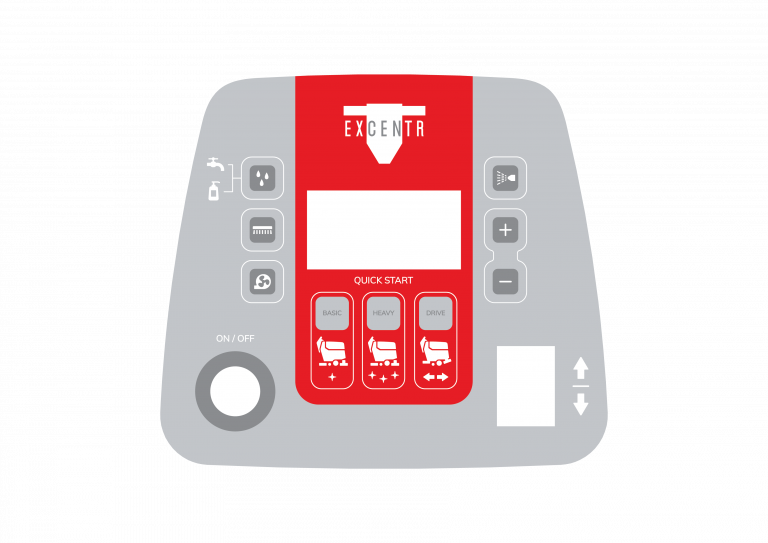 The Excentr Daily 35E and the Excentr Daily 55-60 have been specially developed for a professional use environment, which makes ergonomics of great importance. The hinged handle makes working with the Excentr Daily 35E very easy and comfortable. In ensures that the machine turns very short and is therefore excellent to use in small spaces.
With the Excentr Daily 35-45 and Daily 55-60, special attention has been paid to the implementation of the user console. In addition to the ergonomic layout and well-arranged placement of the controls, Helder-id took care of the design for a completely new electronic user-interface console.
Prototyping of roto-molding parts
Excentr had the idea to first make working prototypes of the liquid tanks, but that turned out to be not so simple. The roto-molders indicated that functional hollow prototypes are not so common. Most often, milled foam models are used to represent volumes and shapes. For the time being 3D printing these big sizes is way too expensive. Fortunately, the Chinese prototypers from the network of Helder-id were able to assemble beautifully finished hollow models from machined ABS for acceptable costs.
Collaborative development
The development of the various cleaning machines involved a real 'joint operation', in which Excentr took care of the technical development of the frame, the drive and the scrub technique, and Helder-id took care of the design and engineering of all plastic parts.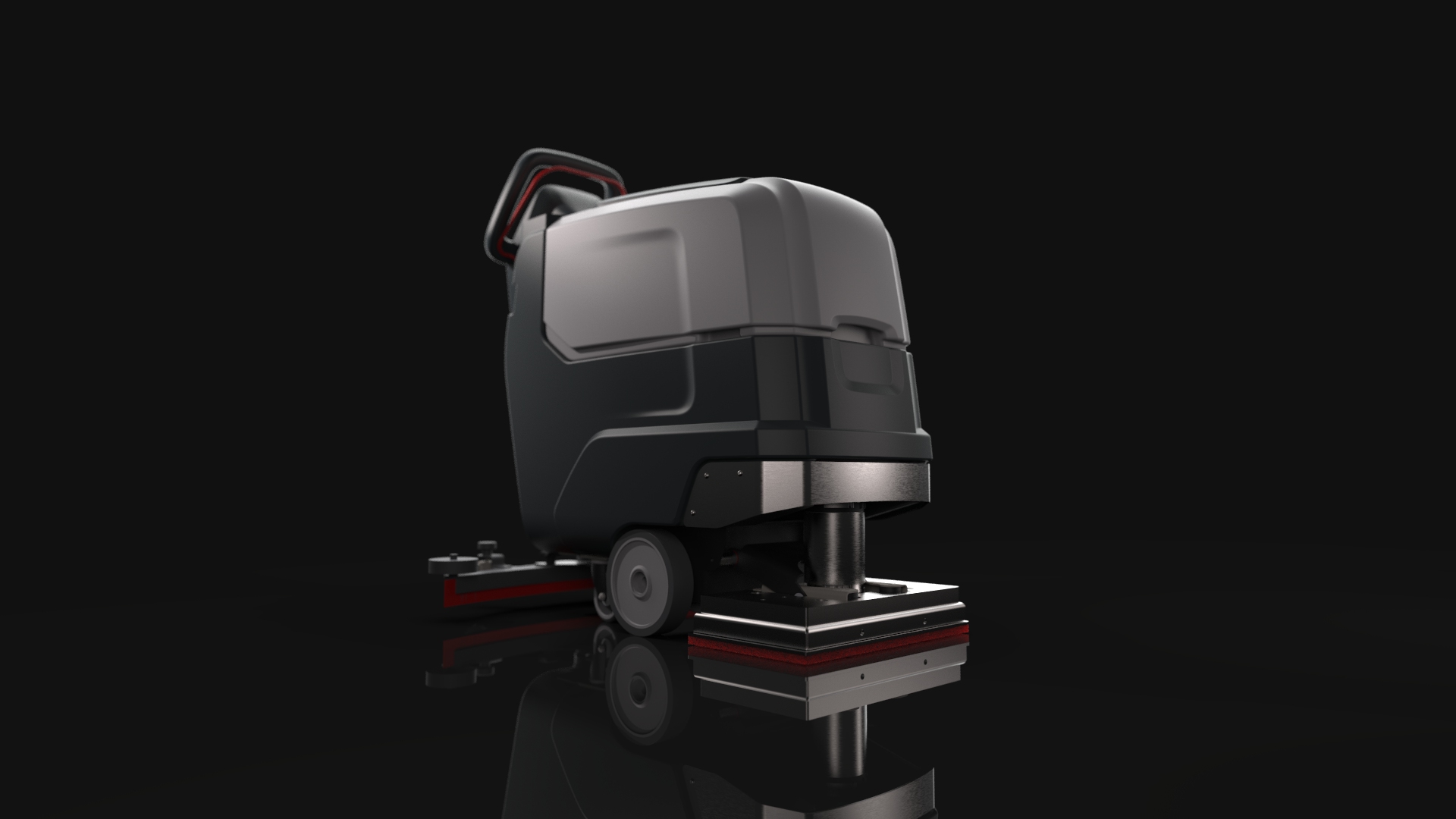 Recognizable Design Language
Trusted Excentr Technology
Like our work?
Feel free to share